WHAT IS A REGISTERED MASSAGE THERAPIST?
Registered Massage Therapists (RMTs) in British Columbia are trained in anatomy and physiology, assessment and treating over 80 medical conditions, using active or passive hands on techniques while providing evidence based patient education and remedial exercises. A British Columbia Registered Massage Therapist has taken an accredited medical program that consists of a 3000 hour program in massage and hydrotherapy. Each registrant must pass the College of Massage Therapy of BC (CMTBC) science and medical board exam, have a clear criminal record check and take continuing education courses to maintain a license to practice.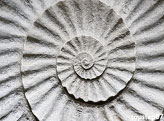 WHAT IS MASSAGE THERAPY AND ITS HISTORY?
Massage, exercise, and hydrotherapy were promoted by the Greek physician Asclepiades. The Greeks like other cultures, felt that massage treatments amoungest royalty and athletes before and after activity was thought to improve muscle performance, decrease metabolite build up and improve circulatory functions. Today, massage therapy in BC has been a regulated health care profession since 1946 and is legislated by the government under the BC. Health Profession Act.
The definition of massage therapy posed by the College of Massage Therapy of BC (CMTBC) in 2001: "The practice of massage therapy is the assessment of soft tissue and joints of the body and the treatment and prevention of dysfunction, injury, pain and physical disorders of the soft tissues and joints by manual and physical methods to develop, maintain, rehabilitate or augment physical function to relieve pain and promote health."
THE EFFECTS OF THERAPEUTIC MASSAGE TREATMENTS & CONDITIONS COMMONLY TREATED
The effects of a therapeutic massage treatment are both physiological and psychological. The physiological effects of the treatment can produce both a mechanical and reflexive somatic releases. Mechanical effects include decreasing tissue adhesions, stiffness and soreness. Massage can aid in improving vascular circulation and lymphatic systems to promote healthy cellular renewal while healing damaged tissue. Reflexive effects are achieved through eliciting the parasympathetic and sympathetic nervous system to decrease stress levels or increase muscle strength and flexibility.
Massage Techniques can have long lasting health benefits in treatment of multiple medical conditions such as:
Neck and lower back stiffness and soreness from workplace ergonomics and body mechanics
Anxiety, fatigue, and sleeping disorders
Headaches, jaw, shoulder and neck pain
Overuse injuries, sports injuries, tendonitis, bursitis, muscle spasms, frozen shoulder, and plantar fasciitis
Musculoskeletal injuries; scar tissue, healed wounds, burns, contusions, sprains, strains, dislocations, fractures, whiplash, inflammation and bruising
Postural and joint dysfunctions; muscle imbalances, scoliosis, hypo or hypermobile joints and ligaments, TMJD Jaw pain, osteoarthritis, disc herniation, degenerative disc disease and other skeletal dysfunctions