LISA PAUL, REGISTERED MASSAGE THERAPIST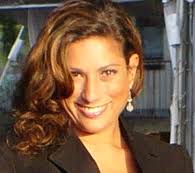 Lisa has been practicing massage for the past four years since graduating from the Vancouver College of Massage and Hydrotherapy Program. During this time she has developed her treatment style through her experience in both spa and clinic environments. Lisa uses her strong sense of intuition to customize individual massage and hydrotherapy treatments by incorporating an array of specific modalities to targeting areas of tension, such as warm to cool hydrotherapy applications like ice massage, hot stones or hot towels, used to enhance the client's therapeutic experience.
Lisa has an innovative and compassionate approach towards her profession. She works in partnership with her clients on their personal health care goals while providing balanced treatments, including a variety of techniques: relaxation Swedish massage, deep tissue myofascial release, joint play/light mobilizations to increase movement, stretching and elongating hypertoned muscles, reducing trigger points and neuro muscular releases. The modalities used during her treatments help to treat a range of medical conditions including overall body tension, TMJD (jaw dysfunction treatments), headaches, sleep challenges, plantar fasciitis, IT band friction, gastrointestinal ailments, scar tissue restrictions, seasonal allergies and other common issues such as decreasing workplace stress and improving functional movement imbalances.
During her off-time from the clinic, Lisa enjoys taking advance therapeutic courses, traveling, dancing, hiking, kayaking, attending restorative yoga classes and teaching parent and infant massage classes. Being active in her community and having a passion for music, the arts and volunteering annually for the Vancouver Jazz festival are a few of her interests. She is grateful to be able to bring her practice to the VGH and Mount Pleasant community and looks forward to networking within this vibrant healthcare community!
"Our Bodies communicate to us clearly and specifically if we are willing to listen." − Shakti Gawain