MELISA DZAMASTAGIC, OSTEOPATHIC PRACTITIONER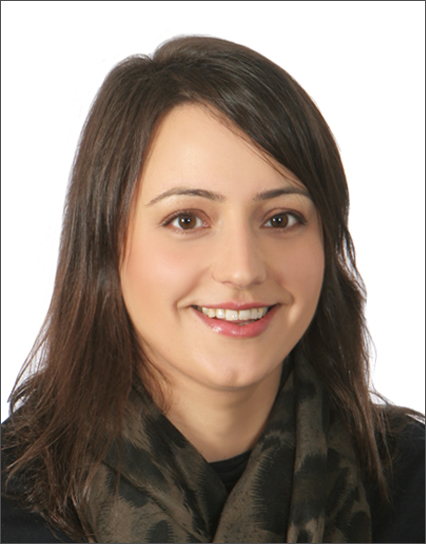 Melisa graduated with a Masters in Osteopathy from the British College of Osteopathic Medicine in London, England.
Her interest in Osteopathy began when her competitive gymnastics career was cut short as a result of several repetitive ankle injuries which conventional rehabilitation methods failed to correct. She has always maintained an interest in rehabilitation and completed a bachelor's degree in Kinesiology and Biology from Simon Fraser University.
Melisa has a special concentration in treating movement-related disorders and the body's ability to adapt and compensate. She treats a wide range of complaints from sports injuries to postural and work-related strains, digestive problems, head injuries, TMJ (jaw) issues and terminal illness. She approaches chronic injuries by assessing the whole picture, identifying the health in the patient and aims to correctly balance the body so that it can facilitate its own healing.
Melisa believes that Osteopathy is a philosophy of health and not technical procedures which are applied to a diagnosis. She often quotes Still, the founding father of Osteopathy: "The smallest unit of function we treat is the whole." She feels that healing is the emergence of Originality. This Originality is an expression of complete balance of structure and function, as intended in the embryo's formation.
She uses her hands diagnostically, perceptually and therapeutically. Rather than listening for symptoms, she is in constant dialogue with a pre-existing priority set in motion by the patient's health, enabling her to palpate a nonverbal history.
Melisa uses a wide variety of Osteopathic techniques to treat the client as a whole, including Cranial and Biodynamic Osteopathy, various soft tissue techniques, neuromuscular techniques, strain counter-strain, Visceral Osteopathy, myofascial release, and functional and muscle energy techniques. Her treatments are gentle and appropriate for all ages, newborns to elderly, and moms-to-be.
Her passion for the science of Osteopathy has led her to further her studies and Melisa has since completed post-graduate courses in Cranial Osteopathy with the Sutherland Cranial College.
She took a special interest in Visceral Osteopathy and furthered her studies with Caroline Stone, D.O., in visceral and musculoskeletal interactions and post-operative pain, scarring and adhesions.
Melisa is very passionate about treating babies and children and believes prevention is the best medicine. She has completed an in-depth Biodynamic Osteopathic program run and developed by Dr. James Jealous. This unique course is a six-year post-graduate program with the Swiss Academy for Traditional Osteopathy and involved training in pediatrics and working at the Swiss Osteopathic Centre for Kids in Crans-Montana, Switzerland.
Additionally, she is currently furthering her studies with Dr. Jealous by completing phases in the Biodynamic model of Osteopathy in the Cranial Field and is currently teacher training with Dr. Jealous.
Melisa is registered with the General Osteopathic Council in the UK and is a member of Osteopathy BC.