HOW CAN OSTEOPATHY HELP ME?
Osteopathic Practitioners treat the whole body. We can help with: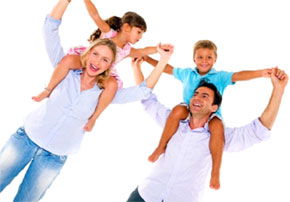 Anxiety
Arthritis
Back Pain
Bell's Palsy
Digestive problems
Dizziness and vertigo
Fertility issues
Fibromyalgia
Fractures
Frozen shoulder
Head trauma
Infections
Joint pain
Menstrual irregularities
Migraines and headaches
Neck pain
Parkinson's and Multiple Sclerosis
Post-Concussion Syndrome
Pre and post-operative care
Respiratory disorders
Sciatica and disc injuries
Scoliosis
Sports injuries
Sprains
Stress, depression and Chronic Fatigue Syndrome
Terminal illness
Thoracic Outlet Syndrome
Tinnitus
TMJ (Jaw) problems
Urinary incontinence
Whiplash
Osteopathic Practitioners are trained to recognize serious problems which may mimic musculoskeletal pain. If any flags have been identified based on a thorough case history or examination you will be referred to your family doctor for further investigation.
Osteopathy can help to restore health and general wellbeing regardless of your lifestyle, even if it involves long days at the computer, chasing small children, engaging in heavy manual labour, or the wear and tear of competitive sports.
Leisure activities can also take a toll, whether that may be gardening, sports and other hobbies which result in acute or repetitive strain injuries.
Osteopathic treatment can help to reduce pain, stiffness, inflammation, and improve mobility. It can help prevent injuries, enhance performance and speed up recovery. Maintenance treatments can improve your health and wellbeing, even when you have no specific presenting complaints.
Additionally, those undergoing specific treatment for terminal illness or autoimmune or genetic disorders may find relief from pain and discomfort with ongoing Osteopathic treatment.
Osteopathy's holistic approach and non-invasive gentle treatments are suitable for the whole family including newborns, the elderly and moms-to-be.