MELISA DZAMASTAGIC, OSTEOPATHIC PRACTITIONER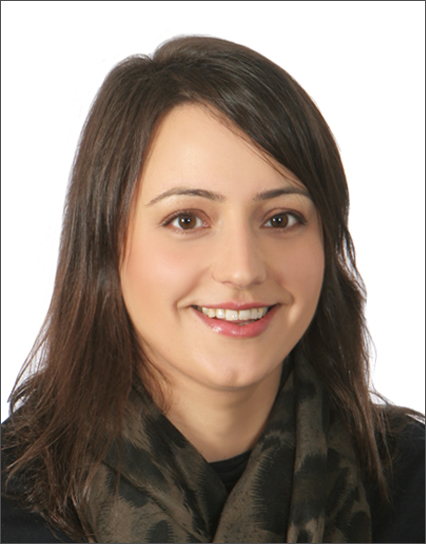 Melisa graduated with a Masters in Osteopathy from the British College of Osteopathic Medicine in London, England.
Her interest in Osteopathy began when her competitive gymnastics career was cut short as a result of several repetitive ankle injuries which conventional rehabilitation methods failed to correct. She has always maintained an interest in rehabilitation and completed a bachelor's degree in Kinesiology and Biology from Simon Fraser University.
Melisa has a special concentration in treating movement-related disorders and the body's ability to adapt and compensate. She treats a wide range of complaints from sports injuries to postural and work-related strains, digestive problems, head injuries, TMJ (jaw) issues and terminal illness. She approaches chronic injuries by assessing the whole picture, identifying the health in the patient and aims to correctly balance the body so that it can facilitate its own healing.
Melisa believes that Osteopathy is a philosophy of health and not technical procedures which are applied to a diagnosis. She often quotes Still, the founding father of Osteopathy: "The smallest unit of function we treat is the whole." She feels that healing is the emergence of Originality. This Originality is an expression of complete balance of structure and function, as intended in the embryo's formation.
She uses her hands diagnostically, perceptually and therapeutically. Rather than listening for symptoms, she is in constant dialogue with a pre-existing priority set in motion by the patient's health, enabling her to palpate a nonverbal history.
Melisa uses a wide variety of Osteopathic techniques to treat the client as a whole, including Cranial and Biodynamic Osteopathy, various soft tissue techniques, neuromuscular techniques, strain counter-strain, Visceral Osteopathy, myofascial release, and functional and muscle energy techniques. Her treatments are gentle and appropriate for all ages, newborns to elderly, and moms-to-be.
Her passion for the science of Osteopathy has led her to further her studies and Melisa has since completed post-graduate courses in Cranial Osteopathy with the Sutherland Cranial College.
She took a special interest in Visceral Osteopathy and furthered her studies with Caroline Stone, D.O., in visceral and musculoskeletal interactions and post-operative pain, scarring and adhesions.
Melisa is very passionate about treating babies and children and believes prevention is the best medicine. She has completed an in-depth Biodynamic Osteopathic program run and developed by Dr. James Jealous. This unique course is a six-year post-graduate program with the Swiss Academy for Traditional Osteopathy and involved training in pediatrics and working at the Swiss Osteopathic Centre for Kids in Crans-Montana, Switzerland.
Additionally, she is currently furthering her studies with Dr. Jealous by completing phases in the Biodynamic model of Osteopathy in the Cranial Field and is currently teacher training with Dr. Jealous.
Melisa is registered with the General Osteopathic Council in the UK and is a member of Osteopathy BC.
MICHELLE SUTCLIFFE, OSTEOPATHIC PRACTITIONER
Michelle graduated with a Diploma in Osteopathic Manual Therapy (D.O.M.P.) from the Canadian School of Osteopathy in Vancouver, BC. Her interest in treating the "helpers" of the community led her to complete a thesis on how Osteopathic manual therapy can promote a positive perspective amongst family caregivers of a loved one with a long-term illness.
Her intention as an Osteopathic Practitioner is to promote health and genuine self-expression while addressing specific pain and injuries in those she has the privilege to treat. While treating the body as a functional whole, she often uses the following techniques: myofascial release, Cranial Osteopathy, visceral manipulation, scar tissue mobilization, muscle energy techniques, functional, indirect and direct structural mobilization and soft tissue release.
Since a very young age, Michelle has had a burning desire to explore and connect the various puzzle pieces that lead to a fulfilling and vibrant life. She is passionate in sharing this exploration of life through her therapeutic hands in dialogue with the body and the being.
She enjoys treating all ages, and trusts the adaptive nature of the Osteopathic approach to aid pregnant women, infants, and especially those who are energetically sensitive in this busy modern world.
Michelle's other significant life experiences, which include managing an organic vegetable farm, a fine arts degree from Concordia University, and an immersive study of Vedic (ancient Indian) philosophy and spiritual practice, strengthens the holistic Osteopathic treatments she provides her clients.
Michelle is currently gaining skills in the Biodynamic Osteopathy approach through mentorship and hands on study with Melisa Dzamastagic.
Her openness to discuss and treat any dysfunction in the body puts people at ease and allows those navigating complex life situations to breathe deeply and begin a healing process. Michelle is a full member with Osteopathy BC which adheres to the highest standard of Osteopathic manual therapy training in Canada and internationally.
LISA PAUL, REGISTERED MASSAGE THERAPIST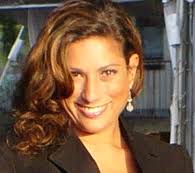 Lisa has been practicing massage for the past four years since graduating from the Vancouver College of Massage and Hydrotherapy Program. During this time she has developed her treatment style through her experience in both spa and clinic environments. Lisa uses her strong sense of intuition to customize individual massage and hydrotherapy treatments by incorporating an array of specific modalities to targeting areas of tension, such as warm to cool hydrotherapy applications like ice massage, hot stones or hot towels, used to enhance the client's therapeutic experience.
Lisa has an innovative and compassionate approach towards her profession. She works in partnership with her clients on their personal health care goals while providing balanced treatments, including a variety of techniques: relaxation Swedish massage, deep tissue myofascial release, joint play/light mobilizations to increase movement, stretching and elongating hypertoned muscles, reducing trigger points and neuro muscular releases. The modalities used during her treatments help to treat a range of medical conditions including overall body tension, TMJD (jaw dysfunction treatments), headaches, sleep challenges, plantar fasciitis, IT band friction, gastrointestinal ailments, scar tissue restrictions, seasonal allergies and other common issues such as decreasing workplace stress and improving functional movement imbalances.
During her off-time from the clinic, Lisa enjoys taking advance therapeutic courses, traveling, dancing, hiking, kayaking, attending restorative yoga classes and teaching parent and infant massage classes. Being active in her community and having a passion for music, the arts and volunteering annually for the Vancouver Jazz festival are a few of her interests. She is grateful to be able to bring her practice to the VGH and Mount Pleasant community and looks forward to networking within this vibrant healthcare community!
"Our Bodies communicate to us clearly and specifically if we are willing to listen." − Shakti Gawain